Controlled Demolition
Diamond Edge Cutting has a proven ability to adapt and diversify its plant and equipment to meet the demands of complicated demolition projects, while exceeding the highest safety standards. Using the latest equipment and technology, our highly experienced and professional workforce can provide an eco-friendly approach to demolition which enables us to minimize major environmental factors such as noise, dust, vibration and emissions, especially where conventional demolition methods are not acceptable.
Typical demolition projects undertaken include high rise buildings, chimney towers, hotels, bridges and structures whose demolition poses a major risk to the public and neighbouring properties. Our remote-controlled machines allow us carry out hazardous work while maintaining the health, safety and well-being of our operators. Our electric machines enable demolition works, where noise and emissions are a constraint.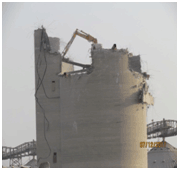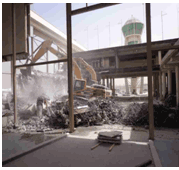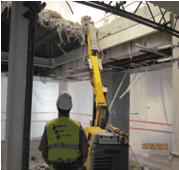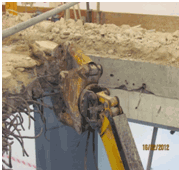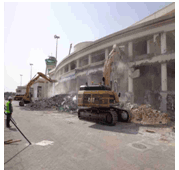 Soft Demolition
Diamond Edge Cutting specialises in interior strip-out of residential, industrial and commercial properties. Typically, strip-outs are required for refurbishments, design changes, change of use in office blocks, hotels, airports, shopping malls and often require that the building is brought back to its original shell and core. In keeping with our eco-friendly policy, we make every effort to maximize the amount of recyclable material salvaged from each project.